About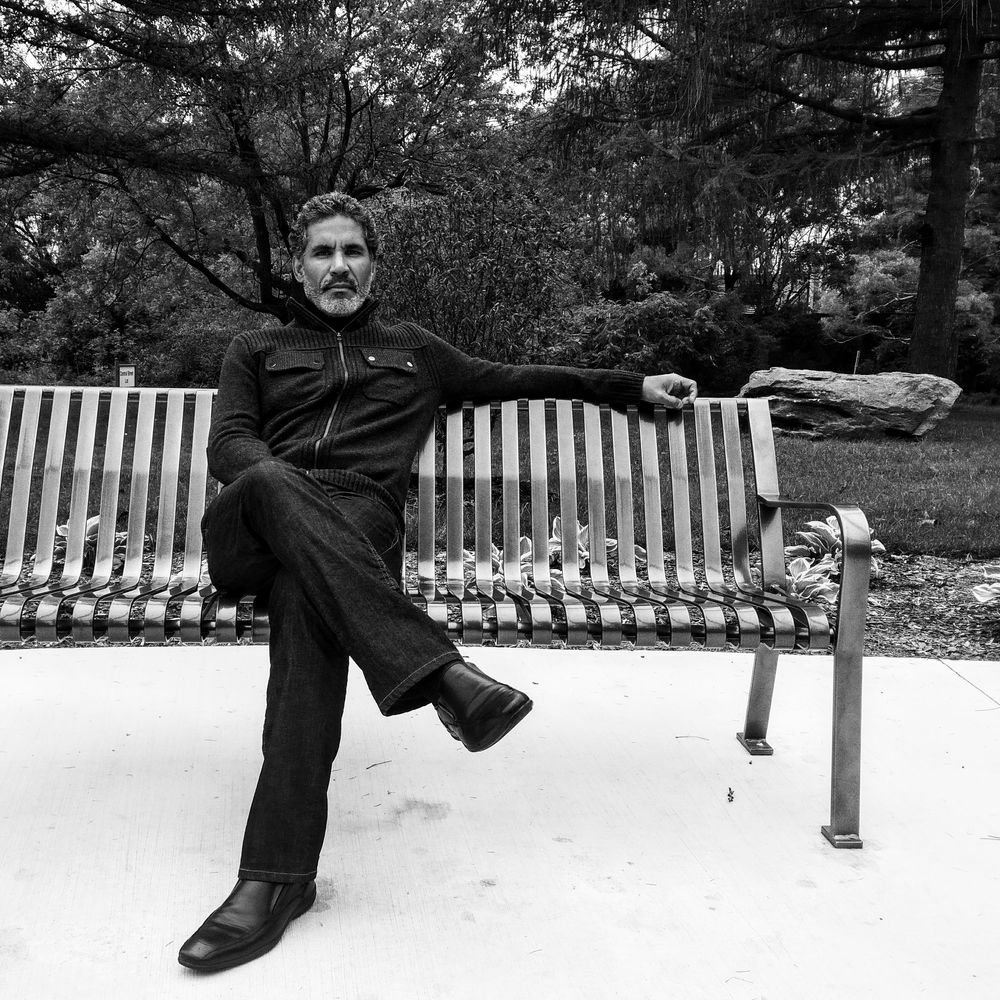 Jordan Patterson
Music, Life, Love And The Arts
Jordan Patterson, named for U.S. Civil Rights activist Clarence Jordan (1912-1969), was born June 10th, 1969. As the youngest of nine, he shares a birthday with Chicago blues legend Howling Wolf, which might explain why he was destined to proclaim some Cotton Patch Gospel of his own. Patterson confirmed his love for the music BLUES when a friend smuggled him in to see The James Cotton Blues Band at a dive called the Coronet Motor Hotel in Kitchener, Ontario. He inhaled hand-me-down records from his older brothers and sisters, and his mama was an Elvis nut.

Many of the relationships Patterson formed in his early life including musical heroes have carried on even until today. Jordan would be the first one to say that his life has been blessed with great opportunities and the mentors he needed to learn the correct way to make things happen. On Patterson's sixteenth birthday, he was given a Hohner Marine Band Harmonica in the key of G, which would prove to be a defining moment and turning point in his life. When speaking to Jordan, which most would concur is quite an experience, he is just as candid about his times of pain and disappointment as he is grateful for the gift of opportunities and adventure that his life has been. And, more importantly, he is glad he made it through.
Jordan's parents are both retired professors, who taught at the University of Waterloo in Ontario Canada. His father, E Palmer Patterson II, is renowned for his work on the history of the First Nations People of Canada, and his mother, Nancy–Lou Patterson, founded the university's Fine Arts department. Both parents of white ethnicity lived the reality of the civil rights movement, firsthand, before relocating to Canada in the late 1950s. His mother did as best she could to provide their adopted, mixed child of German and Jamaican heritage the necessary guidance and tools he needed to become who he is today.